Which Porch Design Is Right For You?
From front yard to backyard porches, learn about the different types of porches and porch designs you can use to extend your living space outside of your home. Wile all porches offer a space that bridges the gap between the inside of your home and the world outside, not all porches are created equal. Some are designed for greeting guests, while others are about relaxation and enjoying the outdoors in a covered area.
The most traditional kind of porch, the front porch is popular with homeowners who want to keep up with the neighborhood or create a welcoming entry for guests. Front porches are hot in both new construction and remodels, as homeowners long for a better sense of community. Even a modest-sized front porch gives you the chance to enhance the sense of entry into your house. A simple portico porch can protect guests while they wait at the front door and provide dimension to a flat-faced house.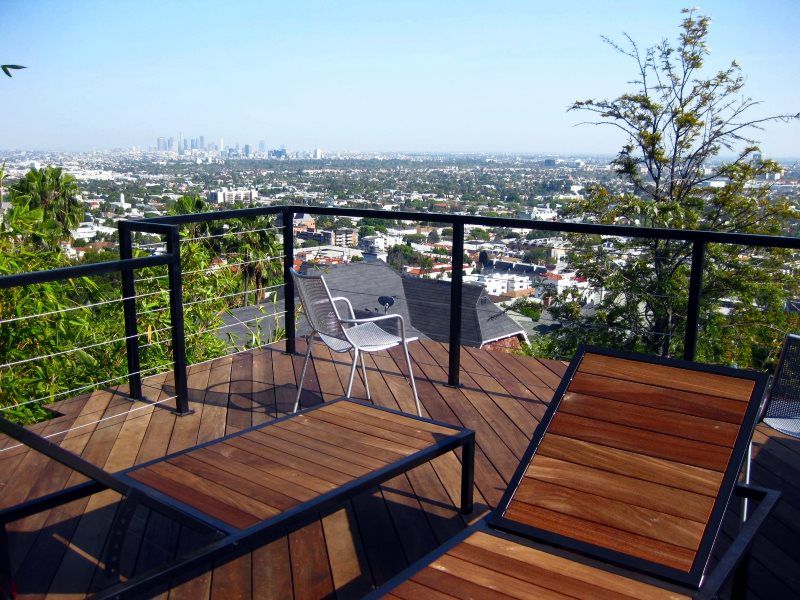 Usually more informal than a front porch, a back porch or deck offers more flexibility. A back porch or deck can be a great way to connect your kitchen to the garden outside, a place to enjoy water or nature views, or a protected spot to watch the kids hang out. Just like any indoor space, this exterior structure can be customized to your wants and needs. Multiple levels, shady overhead structures, and spa-like amenities are all within the realm of deck and porch designs.
A wraparound porch can extend the living space of a casual family room, or it can give guests a spot to enjoy the garden when connected to a more formal living or dining room. You can create different "zones" on a wraparound porch, with a seating area for guests and a lounge area with a chaise for reading and relaxing. A wraparound porch will make a house feel more expansive if you open it up to rooms inside. But a wraparound porch will also shade the inside of your house, so be aware of where the sun moves on your property.
Screened or Enclosed Porch
If you enjoy breezes and the fragrances from your garden but don't want to worry about the bugs or harsh sunlight, a screened or enclosed porch with windows is definitely the way to go. Screens and windows allow you to use your porch more often and make it better suited for more activities.
Ready To Have Your Porch Built?
Hardscape Concepts is a full-service commercial and residential contractor. We have over 20 years of porch design and build experience. For more information or to schedule an appointment for a free estimate, please click on the link below.